Solutions
Taking advantage of every opportunity has helped make your small-business dream a reality. Consider these FedEx® solutions and what they can do for your business.
Sound reasons to trust FedEx with your small-business objectives
FedEx Express
Your dreams can't wait. FedEx Express makes time your ally. Whether your time-sensitive shipments require same-day, next-day, or 2 or 3-day service, FedEx Express offers a comprehensive array of time-definite shipping solutions supported by a money-back guarantee.1
When you have to get your package there, right now, FedEx SameDay® and FedEx SameDay® City services can ship your package across town or across the U.S. in just a matter of hours.
FedEx First Overnight®, FedEx Priority Overnight® and FedEx Standard Overnight® give you a variety of time-definite delivery options when you need your shipment delivered by the next business day.
When you have more time, FedEx 2Day® and FedEx Express Saver® services still give you all the benefits of FedEx Express® delivery. Enjoy door-to-door service and time-definite delivery.
FedEx Ground
Providing excellent customer service is the foundation of your business. Keep customers happy by reaching them where they live and work sooner.
FedEx Ground and FedEx Home Delivery® are faster to more locations than UPS Ground.
FedEx Home Delivery serves 100 percent of residential addresses.
FedEx Ground delivers to every business address in the 48 contiguous U.S. states within 1 to 5 business days.
Both are backed by a money-back guarantee1
FedEx Express International
Your visions of global expansion can be a reality. Take your business to lucrative foreign markets quickly and cost-effectively with FedEx Express international services.
Branch out to new markets without the cost of a branch office. Reach more than 220 countries and territories so you can keep on top of distant markets right from your home office.
Get an early jump on the competition. FedEx delivers next business day by 10:30 a.m. in the U.S. from more major international cities than any other express carrier.
Easily manage shipments a world away. FedEx® Global Trade Manager and FedEx® Electronic Trade Documents are specially designed to make going global easier to manage.
FedEx Freight
Running a small business is complicated enough. That's why FedEx Freight keeps it simple. FedEx Freight offers all-points coverage throughout the contiguous U.S. There are two reliable service options: FedEx Freight® Priority, when speed is critical to meet your supply chain needs, and FedEx Freight® Economy, when you can trade time for savings.
Online Retail Solutions
In addition to a variety of shipping services to meet your customer service needs, FedEx offers a wealth of online retail solutions to make your business more efficient:
fedex.com® Integration Manager consolidates all your customer orders from multiple online stores in a single location for quick and easy shipping.
Make shipping, rating, returns and tracking even easier for you and your customers by integrating FedEx functionality into your business system and/or website with our FedEx Web Services and FedEx® Web Integration Wizard.
FedEx® Compatible solutions program integrates FedEx® shipping capability into many of the most popular e-commerce and business software systems. That means you can create shipping labels and manage shipments with the software you already use every day.
FedEx Office
Feel the freedom of making our office your office. FedEx Office offers a unique combination of professional printing, packing and design services at more than 1,800 convenient locations where you can drop off or pick up your packages and printing projects. And with the FedEx Office Mobile App, you can print on-the-go.
FedEx Delivery Manager®
You own a small business so you could have more control over your life. Your customers want more control, too. FedEx Delivery Manager lets U.S.based customers customize delivery of packages coming to their home. Missed deliveries – and the challenges and high cost of returns – are significantly reduced.
FedEx® Return Solutions
You vowed that your business would be more resourceful than your competitors. You resolve problems quickly and work efficiently to ensure that your business thrives. FedEx offers an entire portfolio of return solutions to increase your productivity with fast, simple, reliable and trackable services. Save time and money so you can return to more important work – like beating your competition.
FedEx Ship Manager®
Just because you dreamed of owning a business doesn't mean you have your head in the clouds. You like to plan and anticipate every detail. FedEx Ship Manager® at fedex.com was created for small-business owners like you. It enables you to process and track the status of FedEx Express and FedEx Ground shipments within the U.S. and worldwide. You can:
Prepare shipping labels 24 hours a day, 7 days a week – anywhere there's an internet connection.
Store up to 2,000 names and addresses in your address book to save time and reduce errors.
Send shipment and delivery information automatically via email to multiple parties.
Convenient Online Tools
Your business is never far from your mind, so you need tools ready at your fingertips. With fedex.com, you can track package status, schedule a pickup, check transit times, order FedEx Express supplies, and more.
FedEx lnSight® provides additional visibility of your shipment's status without tracking numbers and offers proactive notification of critical shipping events.
FedEx® Billing Online enables you to track the status of invoices, dispute charges and make payments over the internet.
FedEx® Global Trade Manager helps you get the information and documentation you need to ship internationally.
Convenient FedEx Access
Your business may take you to unexpected places. But wherever you go, the FedEx network has you covered. Conveniently drop your shipments off at more than 50,000 locations and have shipments held for pickup at select staffed locations.
1For details on the FedEx Money-Back Guarantee see Our Services at fedex.com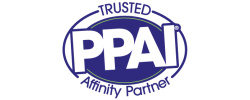 2FedEx shipping discounts are off standard list rates and cannot be combined with other offers or discounts. Discounts are exclusive of any FedEx surcharges, premiums, minimums, accessorial charges or special handling fees. Eligible services and discounts subject to change. For eligible FedEx® services and rates, please call 1.800.GoFedEx 1.800.463.3339. See the applicable FedEx Service Guide or FXF 100 Series Rules Tariff for terms and conditions of service offers and money-back guarantee programs.
3FedEx Office black & white copy discounts are applied to 8 1/2" x 11", 8 1/2" x 14" and 11" x 17" prints and copies on 20-lb. white bond paper. Color copy discounts are applied to 8 1/2" x 11", 8 1/2" x 14" and 11" x 17" prints and copies on 28-lb. laser paper. Discount does not apply to outsourced products or services, office supplies, shipping services, inkjet cartridges, videoconferencing services, equipment rental, conference-room rental, high-speed wireless access, Sony® PictureStationTM purchase, gift certificates, custom calendars, holiday promotion greeting cards or postage. This discount cannot be used in combination with volume pricing, custom-bid orders, sale items, coupons or other discount offers. Discounts and availability are subject to change. Not valid for services provided at FedEx Office locations in hotels, convention centers and other non-retail locations. Products, services and hours vary by location. FedEx Office is a registered trademark of FedEx.
4FedEx Ground is faster to more locations than UPS Ground. Restrictions apply. For details, see the FedEx Ground Tariff.